Garden works to cure 'plant blindness'
Garden works to cure 'plant blindness'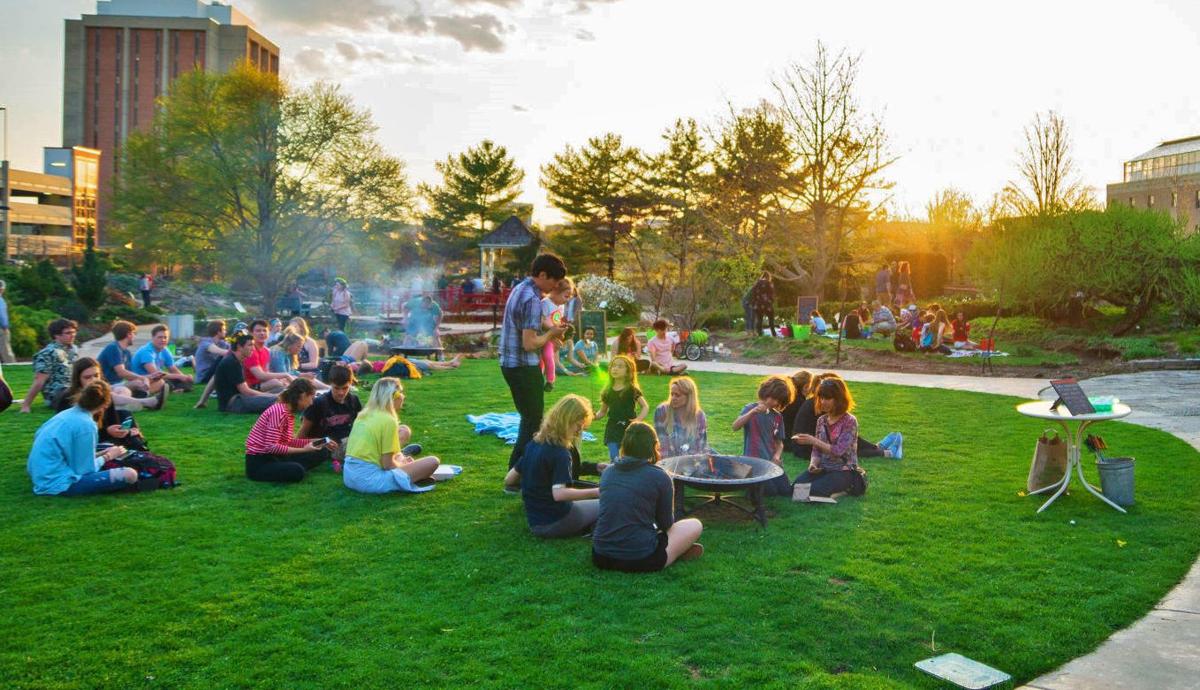 MADISON, Wis. – It's 3:15 p.m. Sept. 14 and I'm standing outside the entrance to Allen Centennial Garden talking with University of Wisconsin-Madison students about how to choose houseplants for their dorm rooms.
Plant Adoption Day – a new outreach event hosted by the garden – opened just 15 minutes ago. Already hundreds of students are waiting, standing around the block to adopt a new plant. By 4:30 p.m. we've run out of inventory. Some 1,225 plants found homes with students — in just 90 minutes. Bottom line the inaugural Plant Adoption Day was a resounding success.
That's just one example of everyday activities at Allen Centennial Garden. We foster and empower a community of passionate plant lovers on-campus.
Nestled in the Lakeshore neighborhood of campus, the garden – celebrating its 30th season in 2019 – is a 2-acre outdoor classroom. Managed by a team of four full-time staff and student interns, it's the crown jewel of the UW-Madison's College of Agricultural and Life Sciences horticultural department.
A living museum, the garden has always supported academic programs through plant collections. Each year hundreds of students study plant morphology as well as identification, entomology, plant physiology and landscape architecture. Hands-on horticultural internships are offered.
We've begun to expand our role in recent years. When I arrived in May 2015 as the new director of the garden, I noticed we had a challenge of relevance. I often heard us described as a "hidden gem" or "best-kept-secret." What people really meant was, "You're wonderful but no one knows – or cares – you exist."
We're always open. But students in particular weren't visiting, even with 22 dorms and thousands of students just outside our gates. That needed to change. We needed to become more relevant to our campus community. But why bother?
About Us
The Department of Horticulture at the University of Wisconsin-Madison is one of the four original departments of the College of Agricultural and Life Sciences and was founded in 1889. Home to 12 state-supported faculty members and 25 staff members, as well as 8 federally-supported faculty members, the department serves as a home for instruction, research, and outreach activities in many aspects of horticultural science. Since the 1960s, our department has benefitted from a strong partnership with the Vegetable and Cranberry Research Unit of USDA-ARS, which provides support for the 8 federally supported faculty programs, staff, and students.
The Department provides programs that are focused on fundamental studies of plant biology, crop production, and utilization of horticultural crops. It also provides educational opportunities for the pursuit of careers in horticulture, strengthens the competitive position of Wisconsin's horticulture industry, and works to increase the use of plants for environmental improvement and as a source of personal enrichment. The work of department faculty, staff, and students has made substantial impacts in the state and nation for over 125 years.