Pumpkin paddlers squash the competition
In 2005, horticulture professors Irwin Goldman and Jim Nienhuis started a new campus tradition: the annual Giant Pumpkin Regatta. Inspired by a listener question during their segment on a local gardening radio show, Goldman and Nienhuis wondered if pumpkins could be seaworthy. Sixteen years later, the silly celebration of fall vegetables continues. Normally, growing the giant pumpkins and hosting the regatta are led by undergraduates in the Horticulture 370 class. But the pandemic forced a change after canceling 2020's event. Goldman's lab members took over growing the pumpkins and running the event on a beautiful October Saturday.
WRITTEN BY ERIC HAMILTON
PHOTOGRAPHED BY ALTHEA DOTZOUR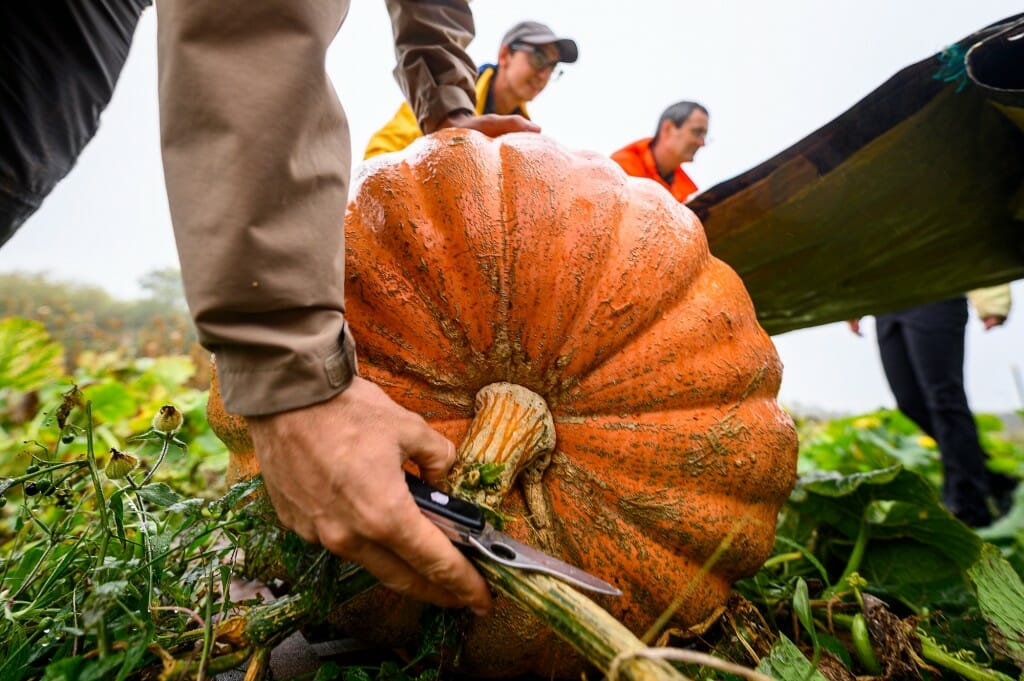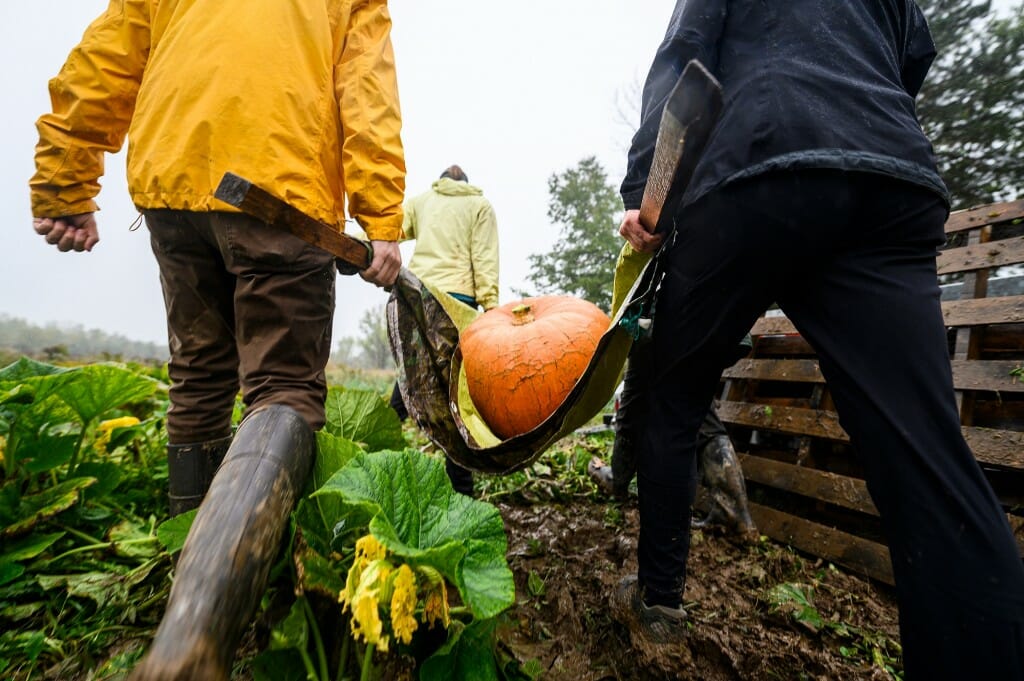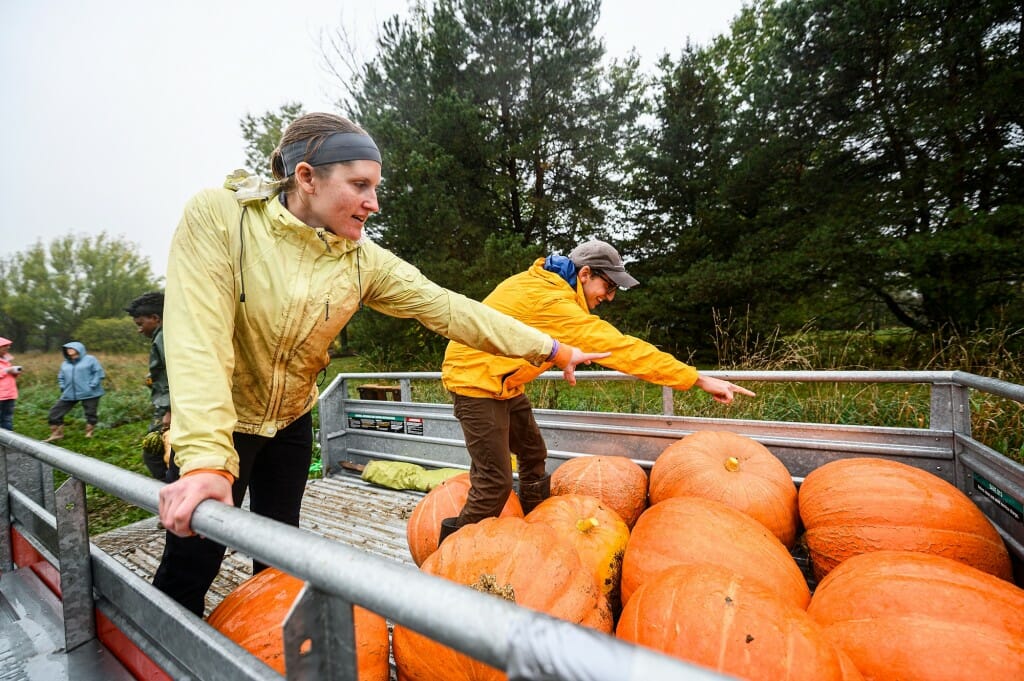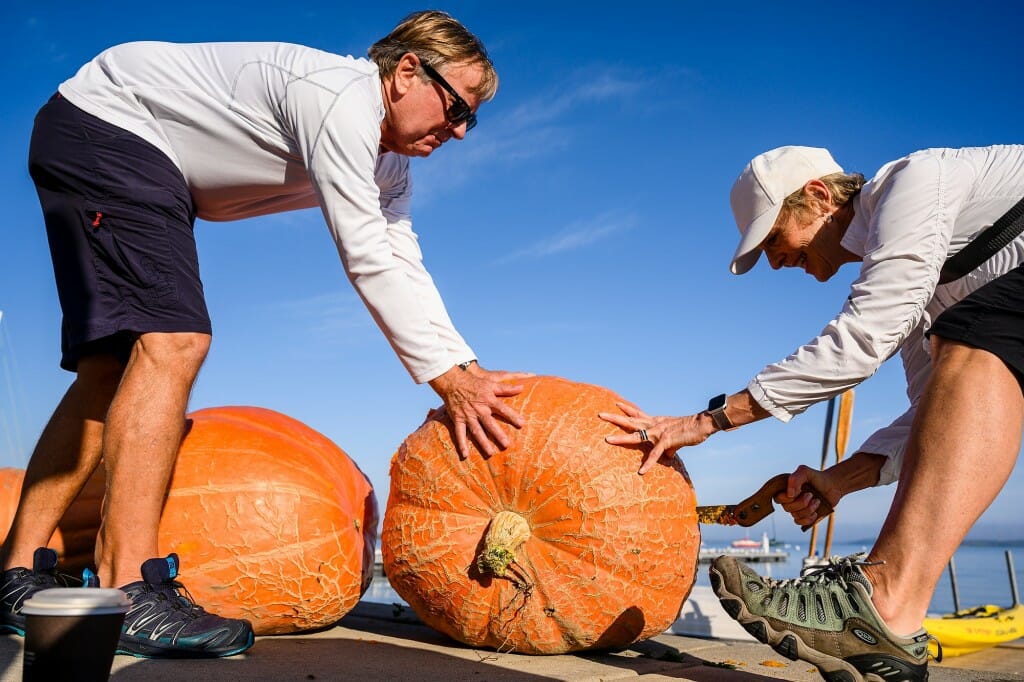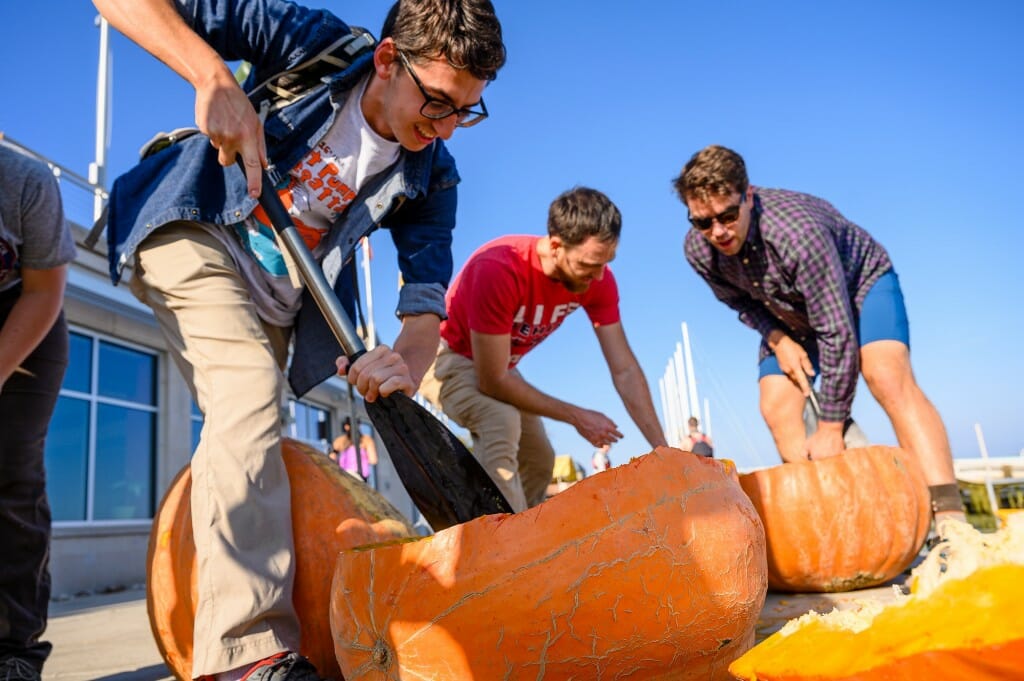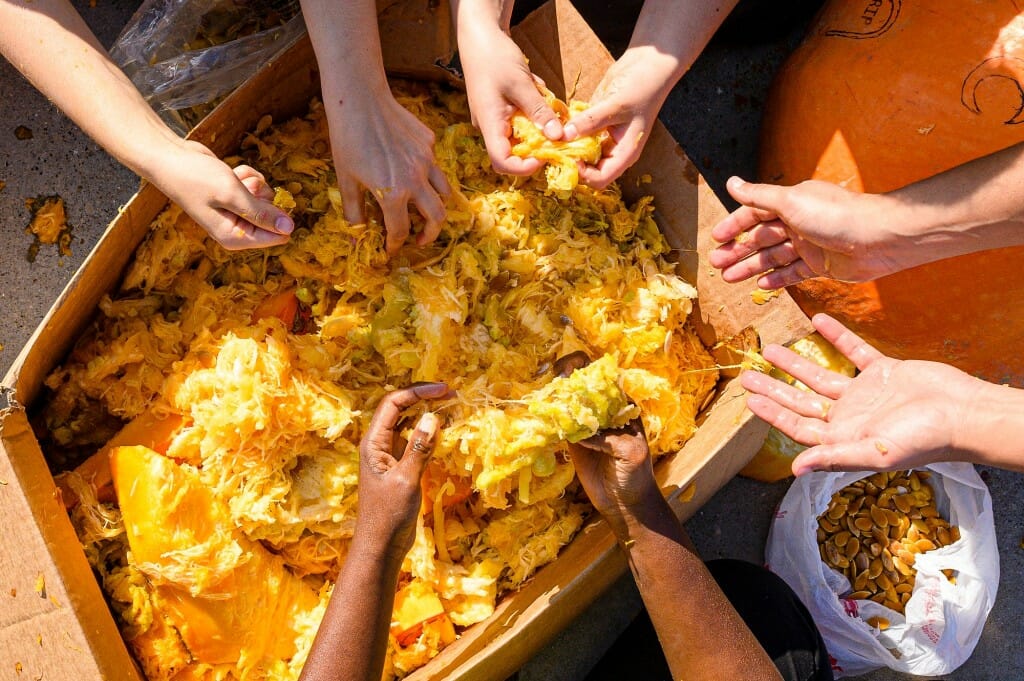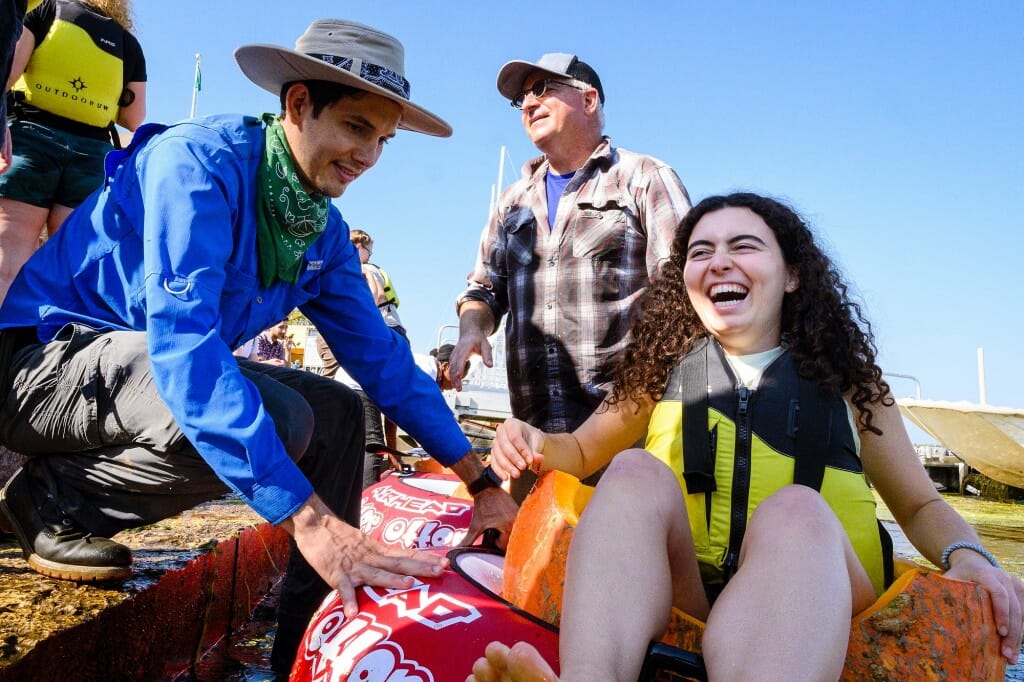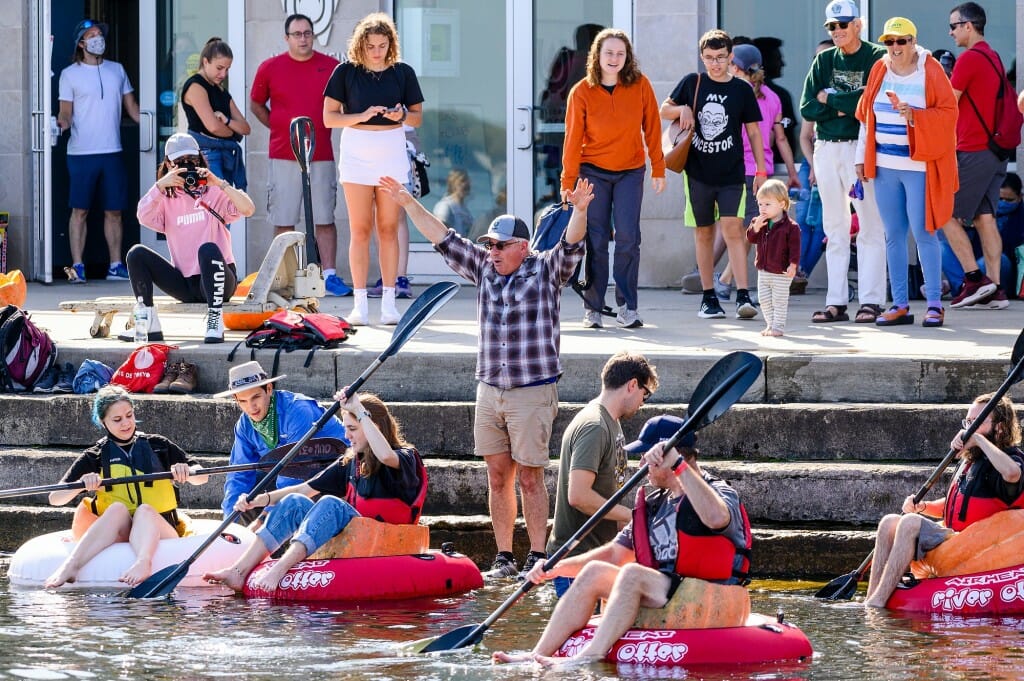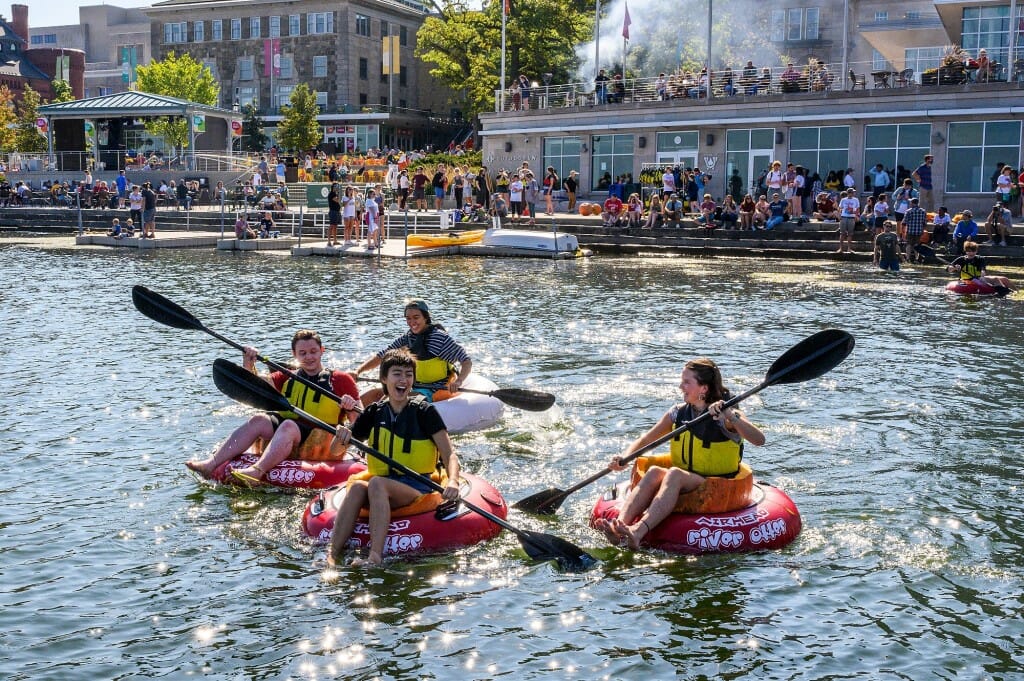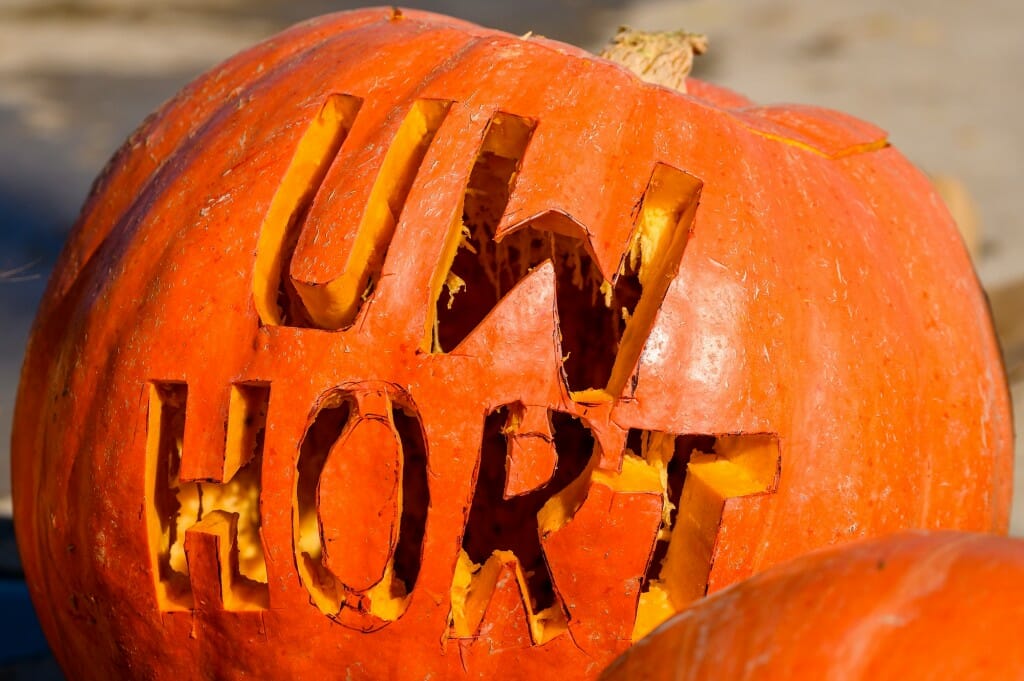 This article was posted in
Faculty
,
News
,
Outreach
,
Staff
,
Students
.